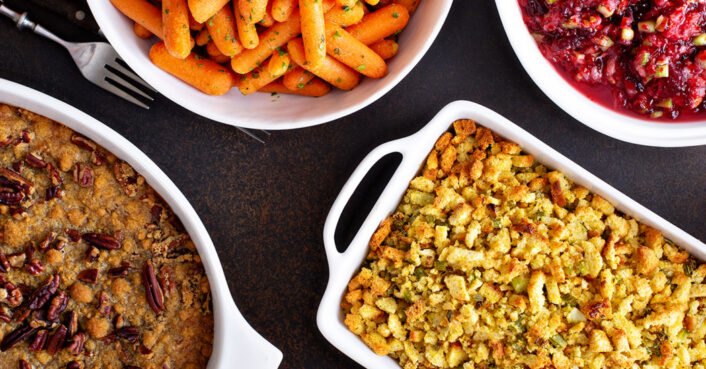 Date/Time
12 Feb 2023
12:45 pm - 3:30 pm
Location
The Vineyard Cafe, 1500 N. Lincoln Avenue, Urbana, IL
THIS EVENT HAS REACHED CAPACITY – WITH QUESTIONS, EMAIL:
Warm up your February with IFI's international lunch and pre-Valentines Day event! Take a midday break on Sunday, February 12th, and gather with other international students and their family members for an "ethnic potluck style" lunch! Enjoy a variety of foods, including a number of vegetarian selections, and then have some fun as we look at the origins of Valentine's Day and share some insights on love! The location for the event will be the Vineyard Cafe at 1500 N. Lincoln Avenue in Urbana. It is a spacious dining area seating up to 100. We plan to eat at 1:00.
This event is free and you do not need to bring anything, but it would be great if some of you can gather a few friends and prepare a dish representative of your country to share with the crowd!  Let us know if you would like to do that so that we can coordinate the details of the menu. The last lunch we had like this at the Vineyard Cafe had 75 in attendance. We may see more than that this time. Several American friends will be bringing foods as well.
We recommend arriving by 12:30-12:45, especially if you are bringing food. Some of you have cars and can give rides. For others, the Illini 220 bus runs regularly from campus to the Vineyard and back to campus on Sundays every 20 minutes. There is a 12:35 arrival at the Vineyard, as well as one at 12:55. For those who do not have a way to get there, let us know. Transportation can be arranged through IFI.
If you know that you will attend for sure, sign up real soon to be certain to get a seat! We ask that all sign-ups be done by February 9th, please. We may need to close the registration if we reach capacity. Please share only IFI's website address and not just the URL.
We hope to see you soon!
Bill & Donna Erickson – International Friendships (IFI)
THIS EVENT HAS REACHED CAPACITY – WITH QUESTIONS, EMAIL: