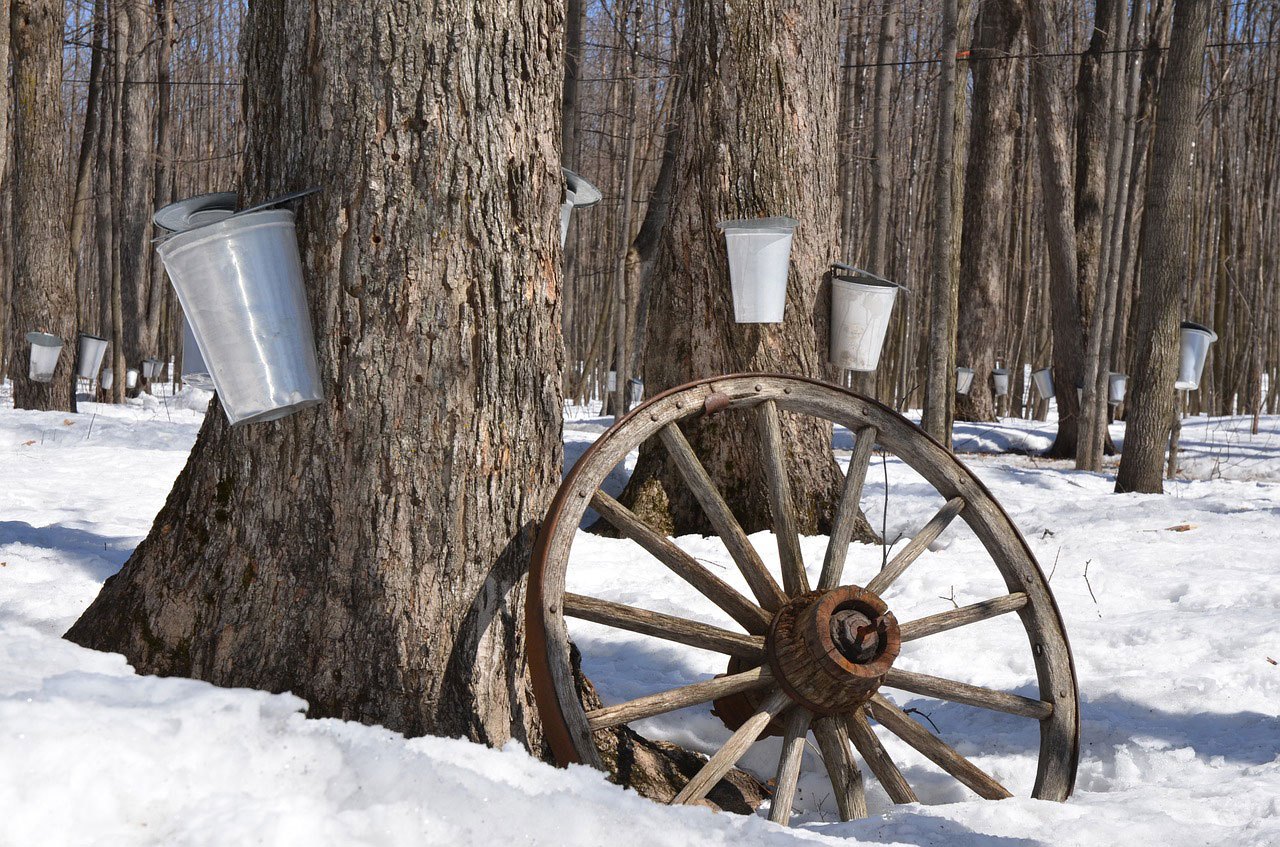 Date/Time
6 Mar 2021
8:30 am - 4:00 pm
Map Unavailable
THIS EVENT IS NOW FULL AND IS CLOSED
Join IFI for a Saturday day-trip event on March 6th to Forest Glen Preserve in Georgetown, Illinois. This park is 1,800 acres in size with wooded trails, a river and ponds, lookout tower, nature center, heated shelter houses and a maple syrup operation. In March, the clear sap in the park's sugar maple trees begins to run. It can be tapped into containers and then boiled down into a rich brown sweet syrup that is used on pancakes and other foods. We will have a guided hike of the park's tapped maple trees and tour the sugarbush building where the sap is boiled down into syrup and bottled. Here is a link about the park:  https://vccd.org/forest-glen-preserve/
Following this tour, we will have lunch in the heated Maple Grove Lodge that has a full kitchen, plenty of tables and chairs,                                                                                                                                                                         bathrooms and a fireplace. We will sample the maple syrup at lunch and enjoy a variety of foods that will include several vegetarian options. Feel free to bring a dish to share, but that is not necessary. Following the meal, there will be free time to enjoy some indoor games and/or hike the trails. The trails are mainly bare ground, so bring old shoes that can get muddy and wet. Dress in layers that will allow you to adjust to the changing temperatures throughout the day.
Registration is required for this event and it will probably fill up quickly. The cost per person is $10 (cash only and paid on the day of the event). Children 3 and under are free. Transportation will be provided and attendees will be notified of the transportation details. It is important that all of our group arrive in a timely way for the park's guided maple syrup tour. Please email me with any questions at
We are expecting a great day!  Hope to see you there!
Bill Erickson
International Friendships, Inc. – UIUC
Directions: Take Interstate 74 east to Danville/Tilton. Exit at the Gilbert Street exit right (south) and take 150 south into Westville. At Highway 5 in Westville, go left (east) and stay on Highway 5 as it  meanders south until you get to Highway 27 (County Road 900 N.). Go left (east) until you come to the entry sign for Forest Glen Preserve. (use these directions because the GPS is wrong). Follow the entry drive into the preserve to the driveway that is the 4th right turn, which is Maple Grove Lodge. From there, we will go to the maple syrup tour location at the Gannett Center.