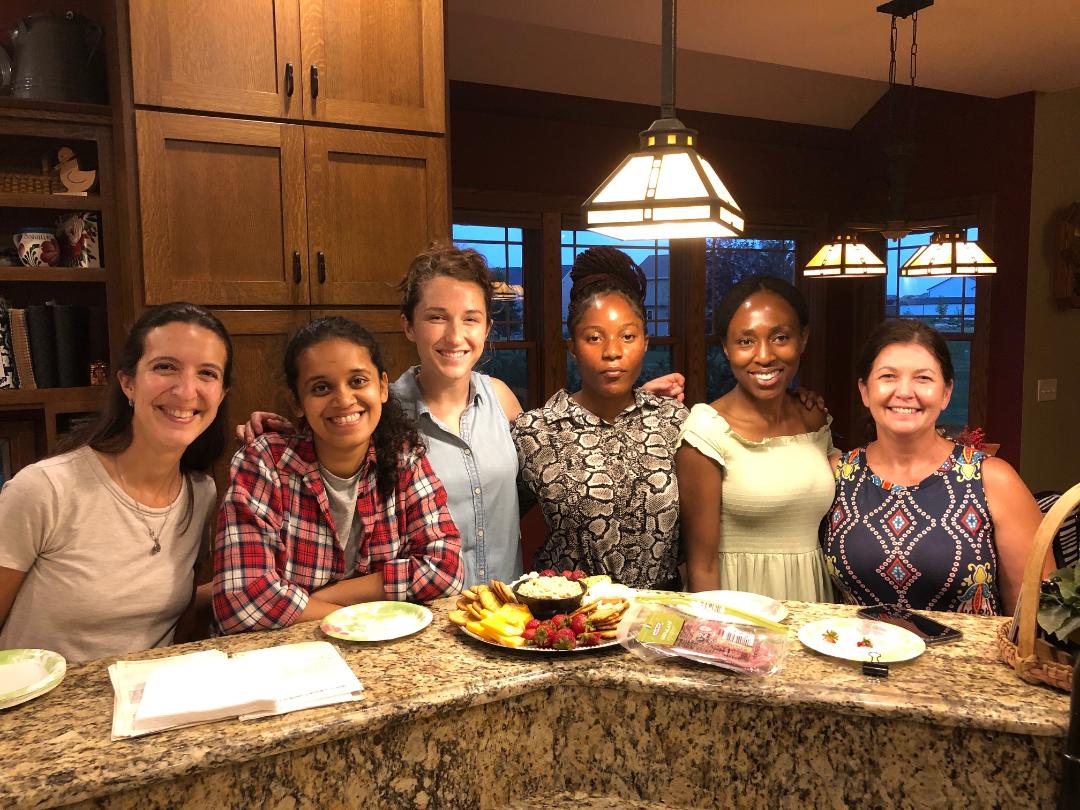 Date/Time
9 Feb 2023
6:30 pm - 8:30 pm
Location
TCBC kitchen (in basement – enter glass doors on north or south side of building), 806 W. Michigan Ave., Urbana, IL
This monthly evening event is created especially for international women! Come and enjoy a fun-filled friendship time once a month. Enjoy some tasty food, crafts, interesting activities and conversation with other international and American women!
Our next women's gathering will be on Thursday, February 9th, from 6:30 to 8:30 pm in the kitchen of TCBC at 806 W. Michigan Ave. in Urbana (corner of Michigan and Lincoln across the street from the McKinley Health Center).This month's theme will be Valentine's Day! Refreshments will include vegetarian options. Please sign up below by February 7th. 
Feel free to invite friends, but we kindly ask that they also sign up for this event themselves on this website by February 7th. Food and special activity materials are based upon the number of participants who have signed up, so please make every effort to attend if you sign up.
Since 'TCBC' is close to campus, there will not be rides available to the event, 
but we will give participants rides home after the event, if needed. 
Sorry, there is no childcare available, so we ask that you do not bring children (exception: nursing babies). This time is for YOU! 
Contact Donna Erickson at her email below if you have any questions!
Warmly,
Bill and Donna Erickson
International Friendships, Inc. (IFI)
email questions to Donna at: 
For Women Only - Enjoy an Evening of Food, Fun, and Friendship! - Sign up!