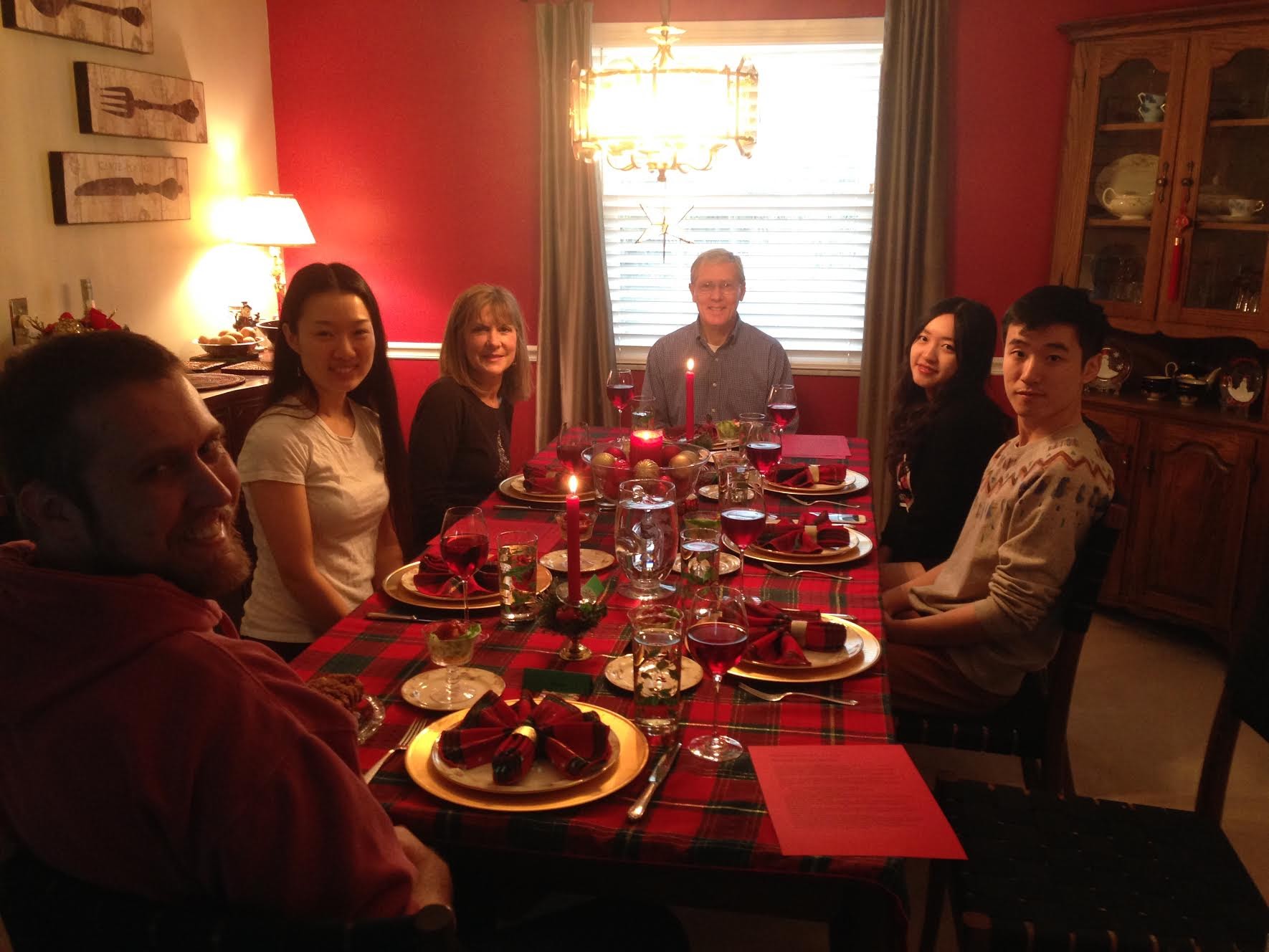 Date/Time
19 Jan 2020 until 17 Jan 2021
All Day
Map Unavailable
Many international students and visiting scholars have expressed a desire to have a meal with a local family and learn more about life in the US. Likewise, many families in the community surrounding the U of I would love to extend an invitation to international guests to join them for a meal in their home and enjoy a cross-cultural exchange. Please let International Friendships know of your interest in participating in this experience. As volunteering families respond, and their schedules become known to us, IFI will endeavor to connect you with one of them for this special time of food, fun and friendship.
In order to do this, we need for you to give us some basic information so that we can find a good match for you. Please copy and paste the following questions into an email, along with your answers, and send it to me, Bill Erickson, at b.erickson@ifiusa.org
First and last name:
The best email address to reach you at:
Cell phone number:
Complete local address (apartment #, street, city, zip code):
Gender:
Your department or area of study:
The date that you will finish your studies here at UIUC and will be leaving Urbana-Champaign:
Country of origin:
Names of any other family members who will be attending (please include ages of children):
Names of any of your friends you will have join you (they must each also fill out this questionnaire and mention your name)
Available ranges of dates in your schedule when you are available to attend a meal:
List any foods that you cannot eat (also list for your family members):
Any allergies to pets or other considerations (also for family members):
Any other comments that will help us match you with a family:
We hope that you will take advantage of this friendship opportunity during your time here in Urbana-Champaign!
All the best this semester!
Bill Erickson
International Friendships, Inc. UIUC
(217) 621-3846
b.erickson@ifiusa.org
uiuc.ifiusa.org