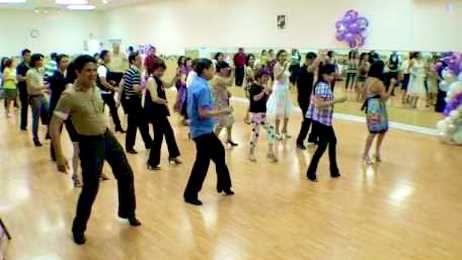 Date/Time
11 Mar 2022
6:00 pm - 9:30 pm
Location
Regent Ballroom – Savoy, IL, 1406 Regency Dr. West, Savoy, Illinois
Would you like to celebrate the arrival of Spring Break? Join International Friendships for an evening of dancing at the Regent Ballroom in Savoy! Instructors David and Ellen Lin will be giving free instructions in line dancing! This will take place on March 11th, from 6-7pm, with refreshments served after that. From 7:30-9:30pm, the Regent will also host it's weekly Friday night social dancing program! You can attend just the line dancing class, or elect to stay for both dances! It's all FREE through a love gift to international students from a local church! Join us and take a break from the semester's cares on the dance floor!
Transportation can be arranged through IFI if you need it. Just indicate that need in the sign-up. Attire is dress-casual. Our group size is limited to 50 people. Any adult international friend or family member can also attend, but they each need to sign up on the form that is below. Children who like to dance can participate, but you will need to supervise them well and please include them in the sign up comments. We hope that you can take some time out to be with friends and join in the fun on March 11th!
A Spring Break Dancing Opportunity!